History
The history of GIAS has been started in the 30s; when Brahim Slama launched a first unit for extracting olive oil and making soap for households. Driven by Brahim´s passion, the coming generations have succeeded to cultivate rich flavors with irreproachable qualities. GIAS, 'Générale Industrielle Alimentaire Slama' have been created from this tradition in 1983 and whose activity is focusing on manufacturing butter and margarine. Gradually, other brands for pastry and bakery products have launched on the market such as Feuille d'or, la délicieuse or Vanoise.
key figures

400
Workers

8
Our brands

120
Products

18
Countries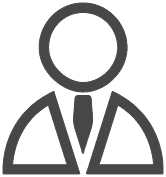 980
Client received / year
Our values
Our Products
Our objective
The objective of CSM GIAS is to lead the market where it operates and to serve its customers by offering products that best suit their expectations and providing a high quality service.
Our mission
Convinced of our responsibility towards our clients, CSM GIAS works daily to ensure the success of our customers by providing the best products, the most advanced technologies and a quality service, while respecting our values.
Our vision
We want to give our customers access to the world of pastry - bakery.